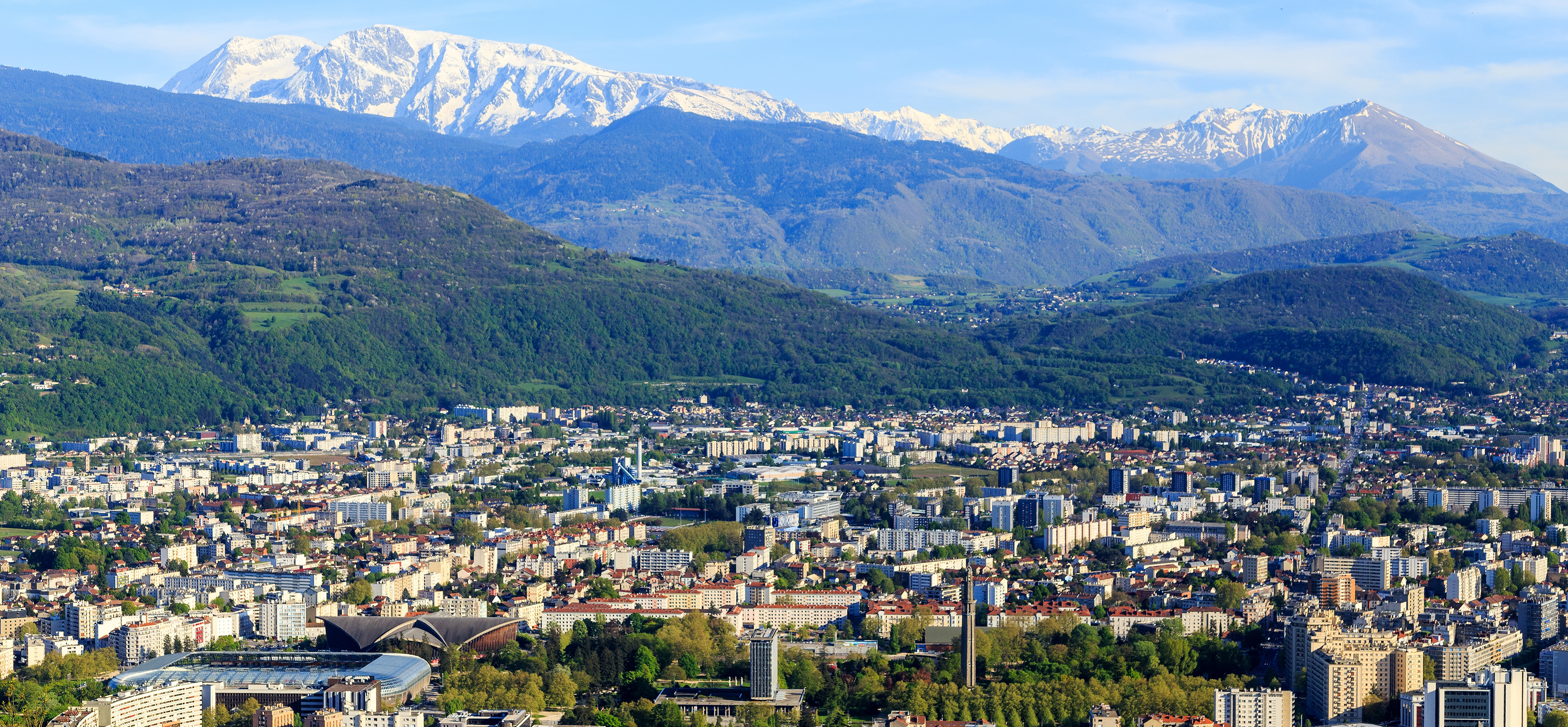 Every year, IUT2 Grenoble welcomes international students for a semester (12 weeks) taught in English. This semester contains 30 ECTS credits. Courses are given in small groups of 12-15 students to encourage student participation and allow students to add their perspectives to an issue based on their cultural differences. The format includes 10-15 teaching hours per week through individual group work.
English semester: Business Administration
> International Business Communication (5 ECTS)

To understand different cultural dimensions relevant to developing optimal international business communication.
To develop tools and be able to use them efficiently in order to assess the behavioral differences between one's own culture and that of partners from various cultural origins.
To learn to use effective methods of communication with partners from diverse cultural contexts.

> Entrepreneurship (5 ECTS)
What is it? Who is the entrepreneur? How does he/she prepare his/her project?
What do you know about entrepreneurship? Discussion around the different entry modes. Examples of entrepreneurs (HBR).
Your mentors in entrepreneurship! + Thinking about ideas + Case study on a short business plan.
Tool 1 for the entrepreneur: the BUSINESS PLAN + Thinking about ideas
Your ideas! Tool 2 for the entrepreneur: the BM CANVAS
Mentoring about their BM
A way of presenting the project: the Product box

> Innovation Management and Strategic Management (5 ECTS)
This course aims to provide students with an understanding of the importance of innovation management and strategic management. It is designed for students who are interested in examining the innovation management used by start-ups and SMEs, offering them the chance to apply several analytical, decision-making and planning tools that can guide the development of innovation strategy in a business. Case studies, hand-on practical exercises and oral presentations are discussed during class in order to shift the participants' perspective and develop their innovative thinking applied to their future jobs in the real business world.
> International Finance (5 ECTS)

The course develops of a basic understanding of international finance from a business point of view. It offers an introduction to the roles and functioning of the foreign exchange markets, capital markets (banking, debt and equity), commodities markets, derivatives markets and money markets. As part of the globalization process, financial institutions will be studied in a historical perspective.
> Consumer Behaviour and Ethical Decisions (5 ECTS)
Marketing is the business function that deals with customers' needs. Thus, an essential component of marketing is understanding consumers – both the obvious and the deeper motives that drive human behavior. This course provides an overview of psychological and social science knowledge that offer access to the inner workings of the mind, providing marketers with tools to more effectively discover and fulfill consumer needs. More specifically, it focuses on moral or ethical decisions consumers have to make (eg. purchase of environmental products).
> French Language for foreigners (5 ECTS)

This course is compulsory.
The basics of the French language will be taught through lectures and group work, and should enable students to communicate in everyday life, grasp a short article taken from the French press, report about the article orally and in writing, and make a short presentation on a chosen subject in front of a group.
Entry Requirements
We welcome students from all our partner universities along with our own business students. The prerequisites for this course are general knowledge in management. French language competence is not required. For students of our partner universities the fees will be waived.
How to apply
To apply to the Grenoble "Business Administration" certificate, you have to be selected by your university. Ask for more information at your international office.
Full year programme (in French)
For further information I choose my desired department:
Autumn Semester
DU Business Administration
Next session starts beginning of October 2018